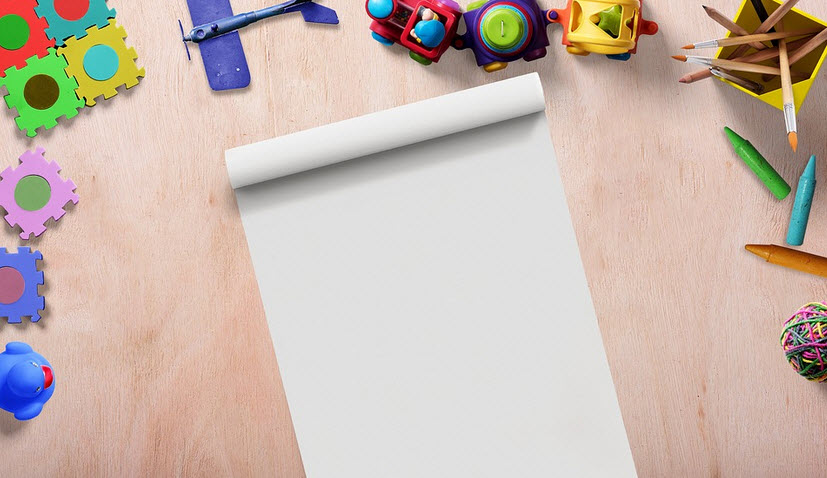 Scrapbooking is a way of preserving and presenting memorabilia, such as photographs, tickets, sketches, notes and coins in scrapbooks, although some types of scrapbooking forgo the traditional book and does instead preserve and present the memorabilia in boxes, on cards, as big collages, or similar.
The pages of a scrapbook are typically decorated and contain a mix of different items, such as pretty journal entries, tickets from a show or trip, photographs, coins glued to the page, etcetera.
Crops – the social side of scrapbooking
Crops are scrapbooking events where scrapbookers meet to work on their respective scrapbooks in a social environment. It is similar to a sewing circle or quilting bee, but for scrapbooking.
A crop is a great place to share scrapbooking ideas, learn new techniques, try out products and just generally learn from other scrapbookers in a congenial environment.
Crops are usually small scale events that take place in the home of one of the participants, but large scale crops also exist – sometimes arranged or sponsored by companies that sell scrapbook materials. The largest crops are multi-day events in the United States with hundreds of attendees.
The album
A wide range of albums can be used as scrapbooks, and albums intended specifically for this purpose are available from several manufacturers. Some albums are permanently bound, while others make it easy to insert pages.
Novices who are entering the world of scrapbooking typically chose albums of the A4 format (297 mm x 210 mm), of U.S. letter-size (11 inches x 8.5 inches) or go for the 30 cm x 30 cm square style.
Supplies
Here are a few examples of supplies that can come in handy when making a scrapbook.
Clear page protectors that will protect each finished page in the scrapbook
Corner mounts for photographs
Various background papers, e.g. cardstock paper and printed pattern paper
Adhesive dots, photo tape, acid-free glue and similar adhesive products
Die-cut templates
Rubber stamps
Craft punches
Stencils
A wide range of embellishments can be used to decorate the pages of the scrapbook, such as rub-ons, stickers, lace, sequins, ribbons, beads, etc.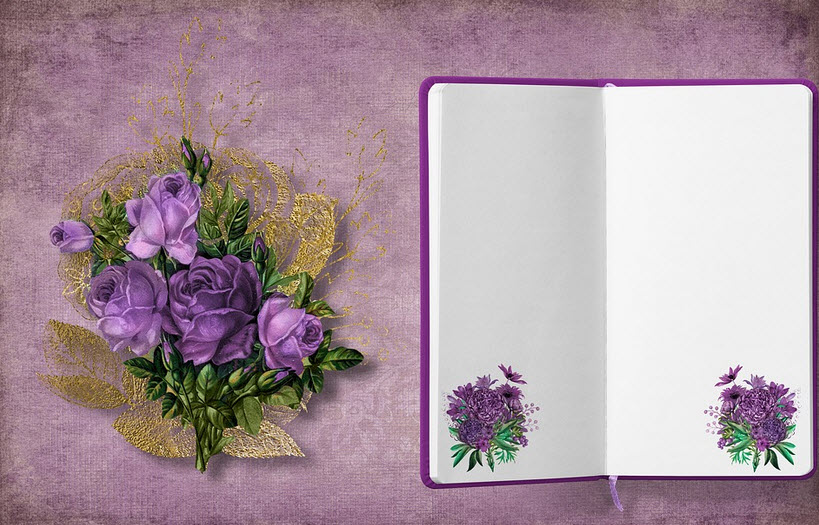 Long-lasting scrapbooks
If you want to limit the detrimental impacts of aging, it is important to select supplies of high archival quality for your scrapbook, such as paper that is acid-free and lignin-free. Pigment-based fade-resilient inks are popular, especially the ones that are also waterproof.
The buffered paper will protect photos from acids leaching from the various memorabilia.
Since oil from the hands can cause damage over time, some serious scrapbookers wear cotton gloves when working with their scrapbooks.
Marielen Wadley Christensen
The art of scrapbooking have roots that go back to at least the 1400s, when so-called Commonplace Books were created in Europe. Since then, the popularity of scrapbooking has waxed and vaned, and a multitude of different styles have developed.
Marielen Wadley Christensen is largely credited with kick-starting a revival for scrapbooking in the United States in the 1980s. At the start of the decade, she was invited to showcase her 50+ photo albums at the World Conference on Records in Salt Lake City. This was 3-ring binders filled with creatively designed pages for her family´s photographs. After the conference, Marielen and her husband authored and published the how-to booklet "Keeping Memories Alive" and opened a scrapbook supply store in Utah.