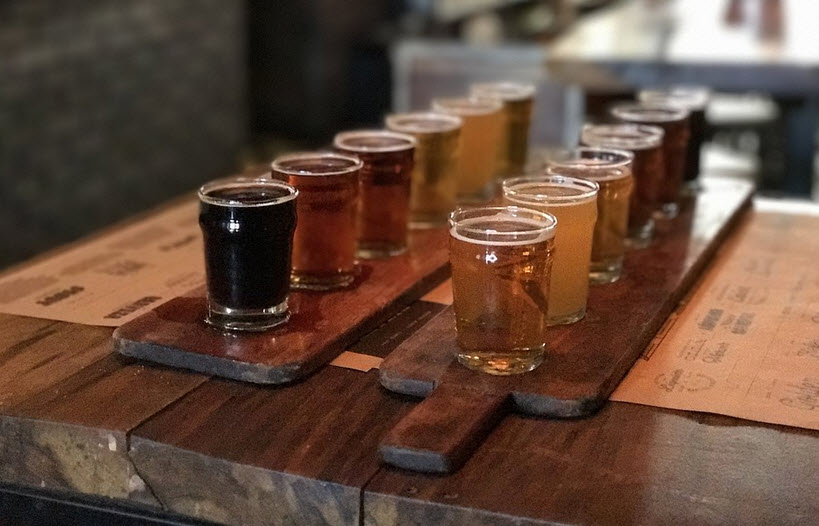 Craft beer tourism
Craft beer tourism
Craft beer tourism is a fun hobby that involves visiting craft breweries, craft beer festivals, craft beer tastings and other craft beer-related events. Informally, holidays with a focus on beer are known as beercations. Craft beer tourism has grown dramatically in the 21st century, especially in Europe and North America.
Craft beer tourism is a subset of the wider food and beverage tourism sector, where people plan their travels around the ability to experience and learn about local food and beverages.
Facility tours
Quite a few microbreweries organize facility tours where visitors get a chance to see the brewery from the inside and learn about its history and how it works. Typically, you will be escorted by an expert tour guide who will teach the visitors about the various aspects of the microbrewery; everything from fermentation to bottling.
Facility tours are often combined with a craft beer tasting session. In some cases, participants are given complimentary souvernirs, such as a beer glass to bring home.
City beer tours
A city beer tour will usually not be arranged by one specific craft beer brewery. Instead, the tour is set up to involve several local or regional beer makers and their products.
A city beer tour will typically involve visits to several different craft beer facilities and/or places where the participants can enjoy various craft beers. Some are walking tours, while others provide transportation.
It is quite common for this type of beer tour to be combined with a stop at a restaurant to enjoy some local food specialities.
Craft beer festival
A craft beer festival is an event where a variety of craft beer is available, often combined with various types of entertainment, such as live music. There are also non-craft beer festivals where a wider range of beer is permitted.
The Rotherham Real Ale and Music Festival
In the United Kingdom, the largest indoor beer festival outside London is the annual Rotherham Real Ale and Music Festival in South Yorkshire. It is held at a former steelworks named Magna Centre.
Unlike many other festivals, this one serves all cask ales using traditional gravity-based hand pumps. There is normally over 250 different varieties of Real Ale available, plus a rich assortment of lager, wine, cider and perry.
Proceeds from the festival are used to support local charities, such as the Bluebell Wood Children's Hospice and The Rotherham Hospice.
The Farnham Beer Exhibition
The Farnham Beer Exhibition (Farnhamn Beerex) – which promotes traditional cask-conditioned beers from British breweries – is the oldest beer festival in the United Kingdom to still be held on the same premises as the inaugural event.
Intended as a one-off event, it was organised as a charity fundraiser for the Lions Club of Farnham in 1977. It was such a great success that it became an annual event, taking place at the Farnham Maltings in late April or early May each year. True to its origins, the Farnham Beerex is still 100% organized and staffed by volunteers.
The Farnham Beerex has done a lot for the promotion of traditional beers in the Farnham area, and Farnham is today the epicenter for a number of independent breweries. In nearby Tongham, we find the renowned hops-growing Hogs Back Brewery.
Important: It is necessary to purchase a ticket in advance to be admitted to the Beerex, and these tickets tend to sell out within a few hours upon release.